Being ridiculous is better than boring!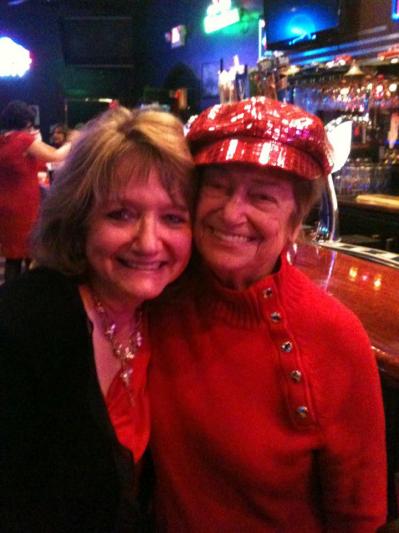 Mom in her favorite sequined hat!
Even at 90,my Mom is still the life of the party! She always quoted Marilyn Monroe to me when I was a kid. " It's better to be absolutely ridiculous than absolutely boring." Even as a kid, I would get up and do my Elvis Presley impressions in front of the company! Now I have passed on the legacy to my 5 young grandsons ages 4 through 10. They all got up and did "Gangnam Style' Dance at her Birthday Party!
By the way, my Mom would love one of the Tommy Bahama Coral Reef beaded t-shirts for Mothers Day
They are far from boring!
Thanks Mom....I love your ridiculousness!