She is not like buying a corvette!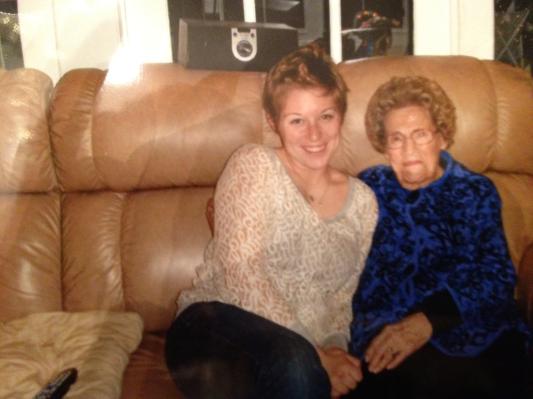 Our daughter (West Point 2008) and my mother!!!
My mother has always been my confidante. Unfortunately, she passed away last year at the age of 89. She lived a good life raising four kids of which had six grandchildren of which had nine great grandchildren. She was always a phone call away and I called her almost everyday just to talk about life.
Probably the best advice she gave me was when I was a Captain in the Army at the age of 32. To set the story up, I need to say the following: both my brother and I graduated from West Point and the tradition "back in the day" was to buy a corvette when you graduated. Both of us did and we eventually sold them or traded them in for another more practical car. Well back in 1983, I decided to buy another corvette for some unknown reason.
A little later (Mar 84) I met a nice girl named Candice (Candi) at Ft Benning, GA. Dated her for about two weeks and decided to ask her to marry me. But, first I needed to call my mother for her wisdom. She said that it was a pretty quick romance and was I sure? I said yes. She then said only what my mother would say, "Dean, it is not like buying a corvette, you cannot trade her in. She needs to be a keeper". I knew right there in then, that Candi was the one. Got married the next week and have lived happily for the past 29 years.
My mother was always there for me whenever I needed to talk or ask for advice. It has been a very tough year without her. I still want to pick up the phone and call her to ask about her day. Unfortunately, we have not built any "cell towers" in heaven.